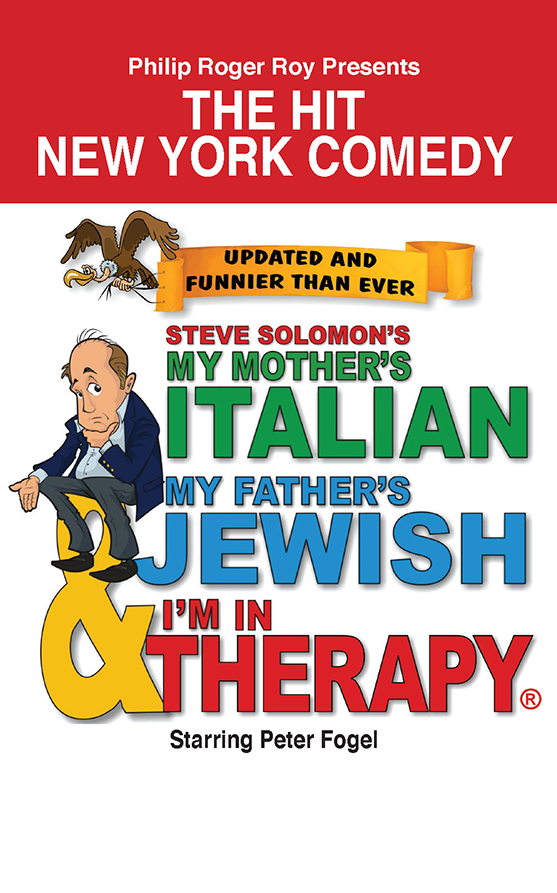 My Mother's Italian, My Father's Jewish, and I'm in Therapy!
When
Runs from Wednesday June 1 2022 to Sunday June 19 2022
Approximate running time: 2 hours
Venue
Event Notes
×
One part lasagna, one part kreplach & two parts Prozac, you don't have to be Jewish or Italian to love this show. All you need is to know what it feels like to leave a family dinner with heartburn & a headache!
This is a VISTING PRODUCTION presented by PHILIP ROGER ROY (Seating, pricing and discounts are different from those set by DTC) If you have a Promotional code, please use ALL CAPITAL Letters when redeeming at check out!