Other World: A New Musical Saturday March 19 2022 at 2:00 PM EDT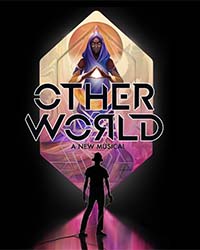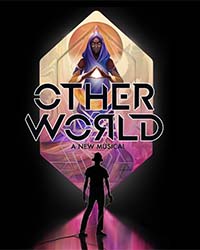 You've selected
Saturday March 19 2022 at 2:00 PM EDT
Change Date
×
BOOK BY HUNTER BELL MUSIC & LYRICS BY JEFF BOWEN & ANN MCNAMEE DIRECTED BY ADRIENNE CAMPBELL-HOLT CHOREOGRAPHY BY KARLA PUNO GARCIA
One moment Sri and Lorraine are in a garage on Earth. The next, they're magically and unexpectedly transported into Sri's favorite video game, Other World. Now trapped in the game and in a race against the clock, this unlikely pair must work together, discover their inner strengths, and connect with gifted gamers and astonishing avatars in order to survive and find a way home. With art direction provided by Academy Award–winning Weta Workshop (The Lord of the Rings, Avatar), this heartfelt, humorous musical explores the connections we make on- and off-line, while celebrating the families and friendships we need to thrive in any world. Join us for this spectacular, original, otherworldly adventure. Your journey begins...now!
Venue
Delaware Theatre Company
200 Water Street
Wilmington DE 19801
Performance Notes
The March 19 2pm show is an Open, Inclusive Performance. This live theatre experience welcomes individuals with a range of abilities and/or disabilities to enjoy the performance together in a "shush-free" zone. The show will be performed as directed; however, the norms of audience etiquette are "relaxed" so that patrons have the freedom to appreciate the show in a manner authentic to their experience, including vocalizing their responses to the action on stage, leaving and returning to their seats as needed during the performance, or using personal electronic or sensory devices in the theatre. Patrons attending this performance should be ready to join in as a welcoming, supportive member of this inclusive audience experience that opens the world of theatre to many who, without this type of environment, might not otherwise feel comfortable attending a traditional performance. (Note: Seating is assigned for this show. The house lights will remain on at a low level during the performance. Social stories are available in advance upon request. Soft earplugs, fidget toys, and a calming room will be available if needed.) This performance also includes ASL interpretation. Please contact the Box Office directly at 302-594-1100 to purchase ASL Accessible Seating.